CHOOSE PCS FOR YOUR POWDER COATING NEEDS
PCS has been providing industry-leading powder coating services for over 40 years. Our four state of the art production lines are equipped with overhead conveyors, in-line power washers, and an on-site testing lab which includes salt spray testing. Our goal is to provide consistent quality and quick turnaround for all of our clients.
Prep Work – We take care of stripping and sandblasting as well as plugging, capping and custom die-cut masking to ensure your surfaces are prepared for powder coating properly. This meticulous prep work guarantees that your finished job lasts a long time, looking just as beautiful in the years to come as it does today.
Powder Coating – We follow ISO 9001:2008 certified powder coating processes to meet or exceed industry standards in every job we perform. Our dedication to quality ensures that you can depend on the finished results, no matter what shape, size, or dimensions of your job.
Support Processes – Let PCS put its years of experience to work helping you source additional processes you may need, such as chem-film, anodizing, plating, or liquid painting.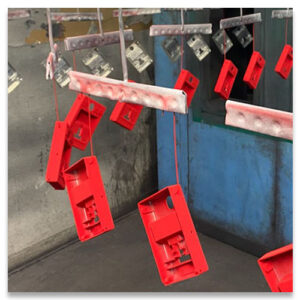 Value Added Services
PCS has the ability to get your coated goods ready for the warehouse shelf. Our teams are trained in Assembly and Packaging processes and become your one-stop-shop.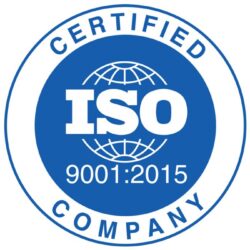 ISO Certified
Our experienced and knowledgeable staff employs ISO certified electrocoating processes that provide our customers the best application available. All our samples are lab tested for quality.